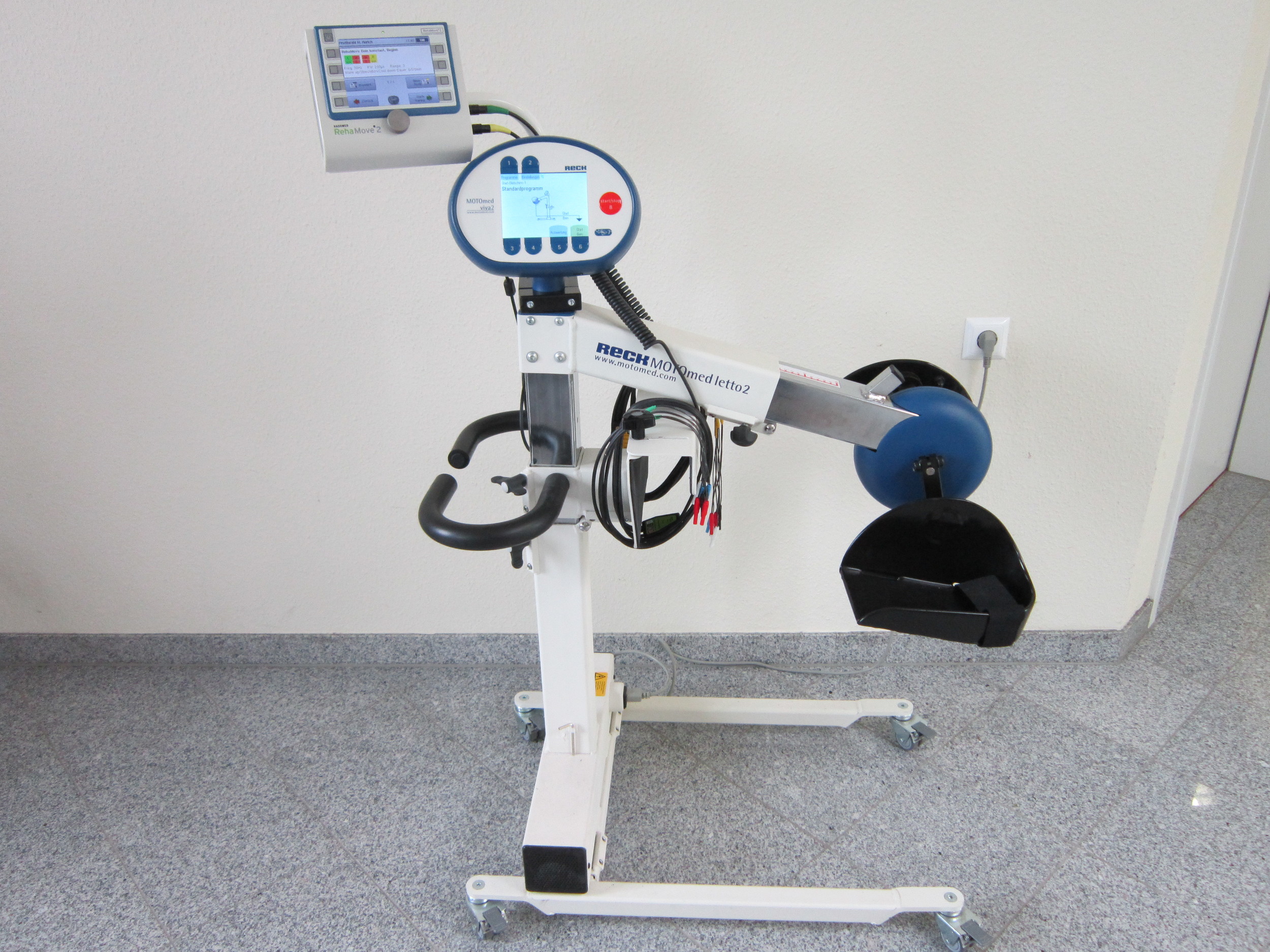 Critical Care with FES Cycling
Over 100,000 people will be treated in critical care situations each year in England and Wales alone. The vast majority recover and are discharged home but a significant percentage will have long-problems and rehabilitation will be difficult.
Now FES combined with movement therapy - a form of FES Cycling - can combat issues such as muscle weakness and loss of muscle bulk.
Following a critical care experience, patients can experience anxiety, depression and cognitive dysfunction as part of this Post Intensive Care Syndrome. It is believed that exercise and steps to improve vital signs during critical care can assist recovery and reduce the likelihood of PICS.
The popular LETTO 2, developed to bring movement therapy to critical care and rehabilitation situations, has been enhanced with the addition of the RehaStim FES unit. The result - LETTO2 FES - allows persons in bed and relatively immobile to exercise and thereby accelerate the rehabilitation process even when the patient is unconscious.

What's included in the LETTO2 FES for legs?
MOTOMed Letto 2 (legs) including plastic coated safety foot shells, chassis with ground fixation (4 brake stop), Rotary operating panel with colour screen. remote stop button

Train Care Leg Guides with adjustable knee protection. Holds and guides the legs and prevents unintentional lateral movement of the legs. Prevents the knee joints from over stretching. Adjustable Range Of Motion. Plastic coated calf shells with velcro straps

RehaStim 2 for FES - stimulate up to 8 muscle groups

Interface cable between motion trainer and stimulator

Integrated RehaMove cycling software + Windows desktop analysis software

USB cable for PC connection

Power supply unit & adaptor for stimulator and motion trainer

Colour coded electrode cables - Normal Length

16 pieces reusable electrodes RehaTrode (standard size)

Emergency stop button and cable

Rack mount for stimulator

Securing bolt for stimulator rack

Transport case for stimulator

User Manual

** Staff Training included

** Telephone and online support

** Shipping and Delivery to your location

** Two year warranty as standard
System Designation: LETTO 2 FES - legs
Options: Many options are available to optimise the system for individual usage.
The Combined arm/legs system has a quick-release system for hand grips and additional software
Contact Us to request further information.
Post Intensive Care Syndrome (PICS) is now a recognised collection of issues that greatly complicate recovery. As a result, attention is being given to how best accelerate recovery and keep this syndrome at bay.